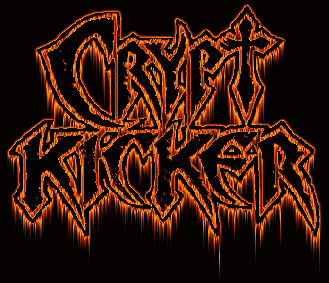 Updated 09/07/04 (Read below)
This will more than likely be the last update for this page. I have no idea what the band is up to anymore, but they now have an official site again located at http://www.cryptkicker.net. If for some reason you ever want to get ahold of me, my e-mail and AOLIM name is down at the bottom of this page. Thanks to all that have ever come here, here's to hoping they come back as strong at some point as they once were.
Also, if anyone has a copy of Welcome to the Church of Hate EP they wanna dispose of, get ahold of me. Mine was lost many years ago, and I want to listen to it again.
Sign the Guestbook View the Guestbook
This Cleveland Metal Ring site owned by Dan Coates.
[ Previous 5 Sites | Previous | Next | Next 5 Sites ]
[ Random Site | List Sites ]


e-mail:palefolkloreATyahoo.com
The E-mail address above is mine, not Cryptkicker's, I am not in the band
AOL Instant Messenger:ungod420